Here are some new bow ties I made.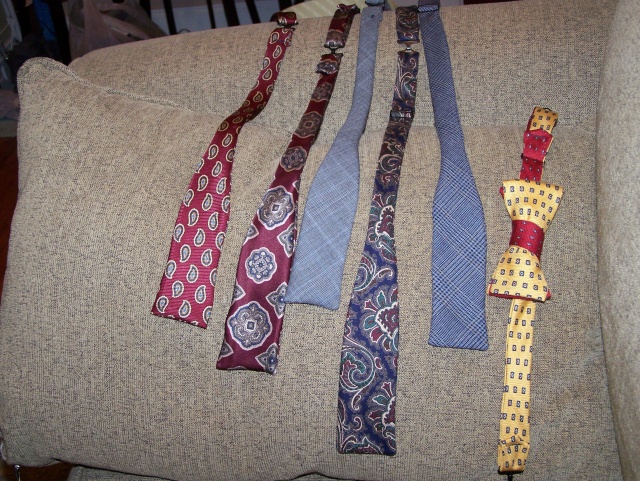 The two plaid ones are made from suit-weight wool.
The blue paisley one is made from a cotton tie from the thrift store, and the others are made from used silk ties.

They are all about the same size, so the last picture is a good idea of what they'll look like tied. I think I'm keeping the last one, unless someone makes me an offer I can't pass up. It's made with one side of one end a different color, which means that it can be tied three ways:
1. All yellow
2. Yellow front with red in the middle and red back bow (pictured)
3. Red front with yellow in the middle and yellow back bow

All of the other ties can be mixed and matched to create effects 2 and 3 above, by unclipping the clasp.